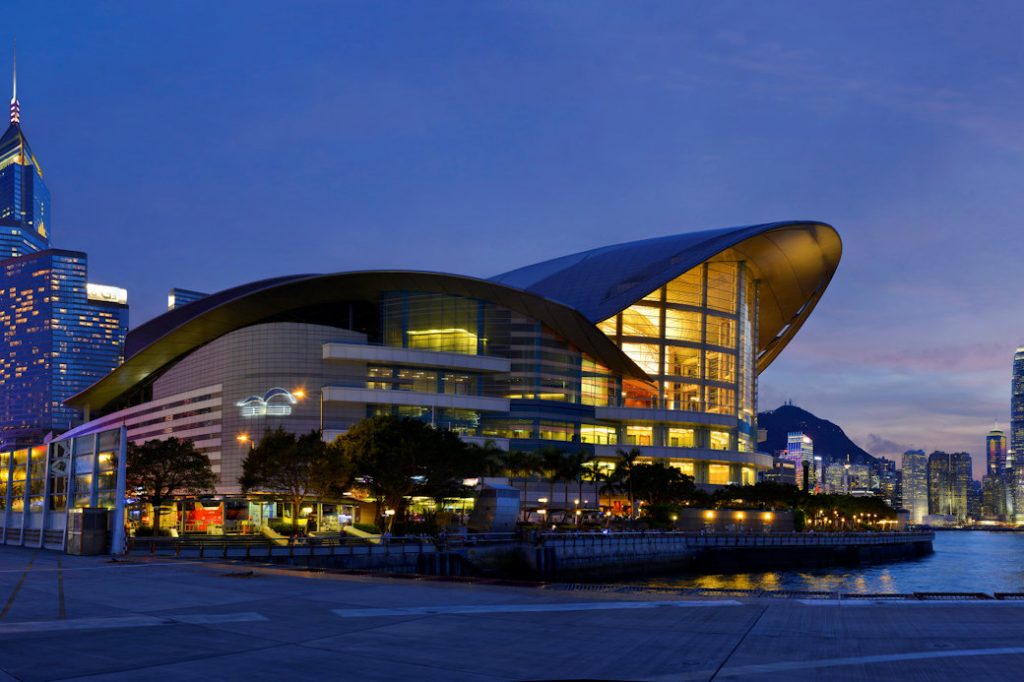 With the growth of medical congresses in the APAC region comes the demand for attractive, compliant healthcare exhibits as well. And more and more healthcare exhibitors and their agencies look to Idea International for superior service and informed response to their needs.
The APAC region has become the new go-to destination for many global world congresses in the healthcare field. Large specialty meetings focusing on specific diseases find when congresses are held in the APAC region, attendance soars. With the construction of new convention facilities, the APAC region is competing head to head with Western countries and having significant success. Moreover, many healthcare professionals are attracted to the possibility of experiencing new cultures and cities. The APAC region is the fastest growing trade show market in the world, and healthcare exhibiting is growing steadily in China, Japan, Australia—for that matter, throughout the APAC region. If your schedule includes a healthcare show in our part of the world, Idea International is the perfect partner for you.
Healthcare research firm Frost and Sullivan predicted that this year's growth of healthcare marketing in the APAC region is expected to grow at 11.1%, making the APAC region one of the fastest growing healthcare markets in the world (the rest of the growth rate in the global healthcare economy grows at the annual growth rate of 4.8%.)
What explains this growth? Significant factors include the increasing adoption of technology, innovative healthcare access programs, and delivery of care outside traditional hospital settings. The healthcare industry in the APAC region benefits from the affordability of technology in the area and the ability for healthcare companies to develop cutting edge solutions. The APAC biopharma development and production industry is growing rapidly and continues to evolve. The increase in adoption of technology and investments in sophisticated R&D, coupled with higher manufacturing output, is shaping up to be the central tenets of the industry. Many of these congresses are held in Singapore, where there has been a steady marketing effort to attract medical meetings. It is also an English-speaking country, which is attractive to attendees and speakers alike.
Other factors appear to be influencing the double-digit growth:
The population in the APAC region is aging and requiring healthcare providers to become more knowledgeable in managing diseases of the elderly.
Hand in hand with that is the rising incidence of chronic diseases, such as diabetes, hypertension, and similar conditions.
An emerging affluent middle class pays more attention to their health and are willing to spend money, including on cosmetic procedures.
Accessibility to state-of-the-art treatments and therapeutic products is increasing.
The APAC region has experienced a rise in medical tourism.
These trends create growth opportunities for healthcare exhibiting companies including pharmaceuticals, diagnostics, and medical technology manufacturers, digital health vendors, and healthcare service providers. And as European markets become less predictable, show managers, associations, and planners are looking to cities such as Phnom Penh, Manilla, Yangon, Colombo, and Saigon. Healthcare exhibiting is growing steadily in China, Japan, Australia—for that matter, throughout the APAC region. If your schedule includes a healthcare show in our part of the world, Idea International is the perfect partner for you.
At many of the healthcare congresses and conferences in the APAC region, exhibiting and sponsorships are intertwined. And since many of these events are produced by only a few major organizers, local contacts are beneficial, to say the least. And that is where Idea International can be invaluable. We understand the unique negotiating environment in countries such as India, China, and Korea. We facilitate transactions for you, and we protect your budgets.
Healthcare exhibiting tends to be more complicated than other types of exhibiting. The chief concern is compliance with local regulatory bodies. At Idea International, we are used to regulations that change from country to country in the APAC region—and sometimes from city to city. Particularly in the APAC region, new mandates are a regular feature since previously, not many regulations and guidances existed. The rules are aimed primarily at the perception of quid pro quo situations and non-compliant promotion. Idea International understands this, and we work not only with your domestic exhibit partner but also with your internal product team and your legal and regulatory departments. In the APAC region, as in every other part of the globe, healthcare exhibiting is challenging. Regulations vary from country to country, and inspections are rigorous. Exhibitors can't assume that what is approved for the U.S. healthcare market will be approved in Japan or China. The APAC region is also the ideal place to talk about science, even the science surrounding drugs not yet approved. The global audience that these shows attract is both a blessing and a curse: a blessing because products or at least the science have exposure to a vast market, a curse because of what can and cannot be said. For this reason, medical exhibitors coming to the APAC region for either one of the repeating shows or because a World Congress is being held in an APAC venue need to know what is okay in the country where the show is being held. Because of this, exhibitors rely on Idea International's expertise in medical exhibiting.
As the number of healthcare congresses continues to grow in the APAC region, it is critical that you be prepared to take advantage of these new, expansive markets. Although we can work on tight time frames, the optimal situation is to review your show schedule together and see how we can help you—just as we have been helping other healthcare exhibitors for more than 15 years—and that 15-year mark, by the way, is when regulations started to change dramatically worldwide.
A large percentage of Idea International's clients come from the healthcare industry. Companies like Baxter, Medtronic, Chugai, and Terumo trust their exhibit programs to us. We work directly with healthcare exhibitors and also through their domestic exhibit houses. The fact that many of the world's most innovative healthcare companies not only trust their programs to us but continue to do so, year after year, show after show, is very important to us. Healthcare companies around the world are increasingly aware of the need to participate at exhibitions in the APAC region. Major global companies such as Medtronic, Celgene, AbbVie, Baxter, and Roche trust their programs to Idea International. If you are ready to take your healthcare exhibit program to the APAC region, call us—and we'll tell you how we can help.
We know medical exhibiting. We know the preferred venues from Sydney to Singapore, the cities, the halls, the hotels where medical events and congresses are held. We have strong relations with suppliers across the APAC region, including premium labor companies. Above all, we know the medical landscape, the regulatory environment, what guidances apply to companies exhibiting from other countries, and how to respond when a product manager tells us that new data has been reported. We are on site to make sure that nothing goes wrong, and we are quick to find a solution to last-minute challenges.
We are used to working with highly sensitive information and are more than willing to negotiate an NDA. We have earned the trust of agencies around the world. Building awareness of new therapies as well as pipeline products is in demand by the APAC healthcare community. Companies from all over the world are exhibiting in the APAC region, and they are asking Idea International to take charge of their exhibit programs. Why? Because we are leaders in healthcare exhibiting, with a history that pre-dates this recent growth. As different countries introduce regulations governing promotion, we know what needs to be done to make the exhibits compliant. When you want excellence in your APAC healthcare exhibiting program, contact Idea International.