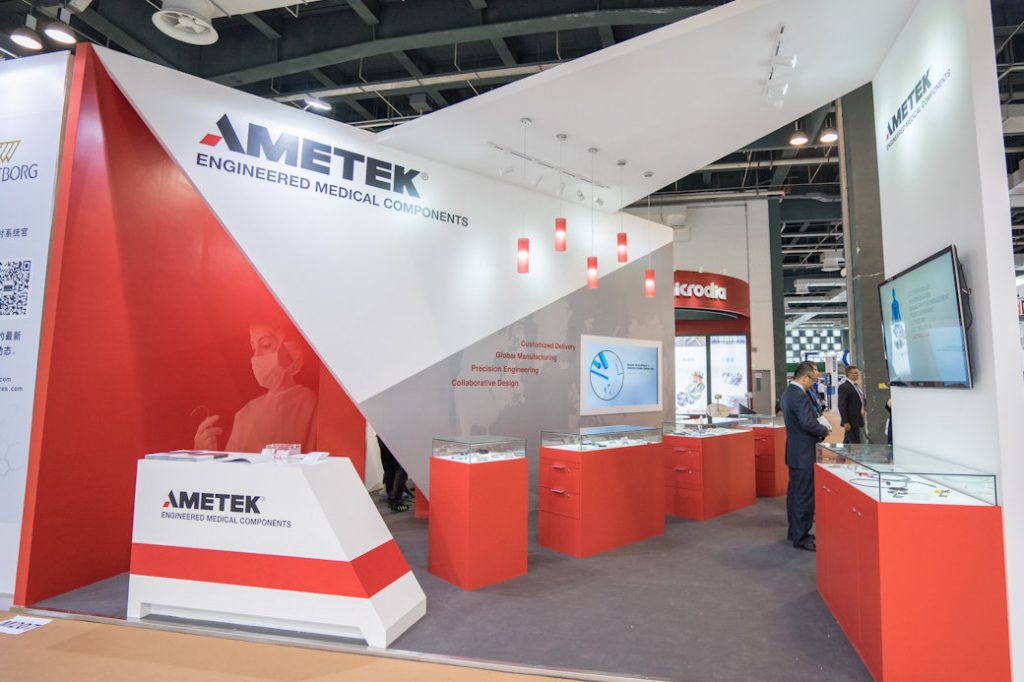 China is the world's most viable market with an exploding growth rate of from 8- 9.5% a year. There are 386 billion people in China with a Gross Domestic Product (GDP) of 12.14Trillion. As members of the WTO, China has the world's largest trading power. According to the Global Association of the Exhibition Industry, 46 percent of worldwide exhibition-venue growth in recent years has been in China through a combination of new exhibit venues and expansions to existing facilities.
The message is clear: China is positioning itself to become the global marketplace, the destination where people go to do business. Moreover, along with rising salaries and the urbanization of the country comes a demand for consumer goods.
Over the past century, Chinese society has been transformed—and with this transformation comes a robust business culture and economy. Yet China also has maintained the more or less traditional cultural distinctions in various regions of the country and the many different languages spoken. There are 292 languages spoken in China today, although 70% of the population speak Mandarin. Some of the things that remain the same are the respect for titles and authority, the concept of saving face, societal prestige, and conversation that is non-confrontational.
Relationship building in China baffles westerners who tend to be more direct and who want to know the name of the actual decision maker. Before embarking on any business venture in China, but particularly face-to-face initiatives, understanding the culture is imperative. Initial meetings might be held with mid-level managers who are gathering information to be delivered to upper level managers. Another meeting might be scheduled so that C-level executives can meet.
In China, personal relationships are critical, and sometimes partners may not be completely truthful about problems or potential problems if they feel it may have a negative impact on the personal relationship. Chinese partners may also be under pressure from government or party bureaucrats (as well as business associates) to compromise ethical standards. You must deal with a Chinese person of influence when problems arise. You need excellent contacts among officials at the local, provincial, and central levels of governments to manage the issue. If your contacts feel you are sufficiently trustworthy, and if they can get their network of contacts to trust you, there is a chance you will succeed.
The Chinese want to do business with people they trust. But there is no real trust unless a person is in their circle. At first, they don't know if you will be a good partner. Show respect by keeping some distance. Focus on building the relationship before talking business. Do not go for a big profit on your first contract.
The urban environments of Chongqing, Shanghai, Beijing, and Guangzhou account for populations in the millions but also for the rise of technology and the interest in trade shows. China is seeking to attract global brands while the rest of the world is attempting to build sales in China—the perfect storm. When companies come to China to participate in a trade show, patience is a virtue because the Chinese in establishing relationships. If an exhibitor is looking for a one-show quick hit, they should choose another country because the Chinese build relationships through exhibits, events, and activations.
The Chinese need to know that your message has been crafted especially for them. When you are creating a brand message for a trade show, you need to prove that you understand the differences unique to the Chinese market. In doing so, you are making your brand relevant and engaging with the markets in China.
The Chinese trade show industry is poised for unprecedented growth, more so than that of the rest of the world. While the traditional centers are in Beijing, Shanghai and Guangzhou, other areas are opening exhibition centers to take advantage of this growth and also the world-wide interest in China.
What do you need to know to exhibit in this exciting market?
All measurements are in meters, not feet.
Most shows require permits
Some of the older venues have no rigging capabilities, so everything is floor mounted.
Exhibiting in China costs less than exhibiting in the US if you don't count travel.
Not all stand builders are created equal: buyer beware!
Unions are not part of the labor culture in China.
You can set up your exhibit by yourself.
There are no drayage or material handling fees in China.
Apply for electrical power in advance; do not expect to order it onsite. Running main power in the hall to your booth must be performed by the general contractor. Secondary or in-booth wiring may be performed by your contractor. Make sure to have a qualified electrician with the right tools to prevent fires.
Electricity consumption costs (rated per KW) based on required electrical usage are charged directly to the exhibitor from the show organizer.
If you are using equipment brought from the US, remember electricity in China is 220V/380V; outlets are two-prong or three-blade types; Have a transformer and/or a universal outlet adapter on hand.
You will get a flat cost for the entire project that includes everything.
Much of the construction takes place on the show floor and the labor is "old school."
By giving notice and paying a fee, your labor crew can work after hours. Regular work hours are from 8:30 AM to 4:30 PM with two 15-minute breaks and a one-hour lunch.
Most shows allow three days of installation time. Exhibitors can usually expect their exhibits to be set up in the first two days; the third day is for product placement and clean-up.
Most exhibits are 'build and burn'—storing properties in warehouses is unusual.
If you are planning on using a hanging sign, first check with the organizer.
Lighting varies by country, city, and venue. In China theatrical lighting is not as popular as it is in the west, and ambient lighting is often augmented with skylights.
While fireproof materials are required, fire certificates are not.
Booth packages are generally called "shell schemes."
You may be charged a recycling or disposal fee.
Backwall heights are 2.5m for in-line booths—there are no rules for sight lines and set back as there are in the US. Most shows have a height restriction of6 m for a single-story exhibit, and 8m for a two-story booth. Double-deck exhibits are very common.
Use the designated freight forwarder for the show.
Needle-punch carpet is the norm, and thick pile carpets such as you find in the US are rare and pricey since they must be imported.
Lead machines are not usually part of the trade show culture. You might want to bring your own business card scanner.
Interpreters are important—use an interpreter who knows your industry and can help with the qualifying process.
Giveaways are appreciated, but avoid those that say, "made in china."
Graphics and literature should be printed in English and Chinese.
Use bilingual business cards; in China, people greet with a handshake and a nod—they do not bow.
When it comes to dress, err on the side of conservative.
Large exhibits usually have a receptionist.
When you are in a taxi, bring a map with directions. Most taxi drivers do not speak English.
Never decline a business meal!
China's economy is expected to overtake that of the US by 2025. Yet their marketing activities lag behind US marketing know-how, particularly in digital and social media, primarily because of various levels of government control. What are some of the exhibit marketing tactics that work in China?
Talks and presentations delivered using unique methods
Any new technology such as virtual reality
Informal networking
Distinctive theming or décor
Interactive audience-generated content
Live entertainment
A few final words of advice:
Never pressure your Asian colleagues for a decision. To speed up the decision process, slow down. Start from the beginning and work through to a solution in a logical, step-by-step fashion. Then stand your ground.
The negotiation process will be anything but smooth. Your best strategy is a walk away mentality. You must go in trying not to make the deal. Explain your position in clear, concise words. State your terms clearly. Respectfully. Then be prepared to walk away if your terms are not met.
Respect face. Never argue or voice a difference of opinion with anyone–even a member of your own team. Never make the other person wrong. Never say "no" directly as that is considered rude and arrogant.
Account for the fact that most Chinese understand less spoken English than we think they do. The easiest thing in the world is for a Chinese person to say yes. Their smiles and nods have more to do with saving face than getting your meaning. Talk in short sentences. Listen more than you speak. Pause between sentences. Find four or five easy ways to say the same thing. Never ask a question that can be answered with a simple yes. Avoid all slang. Skip humor altogether.
Manage the way you present written information. Document everything in writing and in precise detail. Present your ideas in stages. Write clearly, using plain English text. In order to appeal to the Chinese visual bias, use sketches, charts, and diagrams.
Prepare for every interaction. Don't try to wing it. A lack of preparation can cause loss of face and trust. Do not give or expect to receive partial answers from your Chinese colleagues, as that is considered offensive.
Make sure your facts are 100% accurate in every detail, or you will lose credibility. Do not present an idea or theory that has not been thoroughly researched, proven, or studied beforehand. If you make a mistake, you are not to be trusted.
Everyone on your team needs to know how to avoid costly mistakes.
Planning to go to any of these large shows in China? Idea International can bring our experience to your program's success. Intertextile SHANGHAI Apparel Fabrics; Hotelex Shanghai SIAL China, CBE Shanghai Kitchen & Bath China, Mobile World Congress Shanghai, CBME China, Furniture China. Chinacoat China, FHC/Prowine, Automechanika China, MARINTEC CHINA
Remember: exhibiting in China depends on relationships and local expertise. Idea International can provide that!