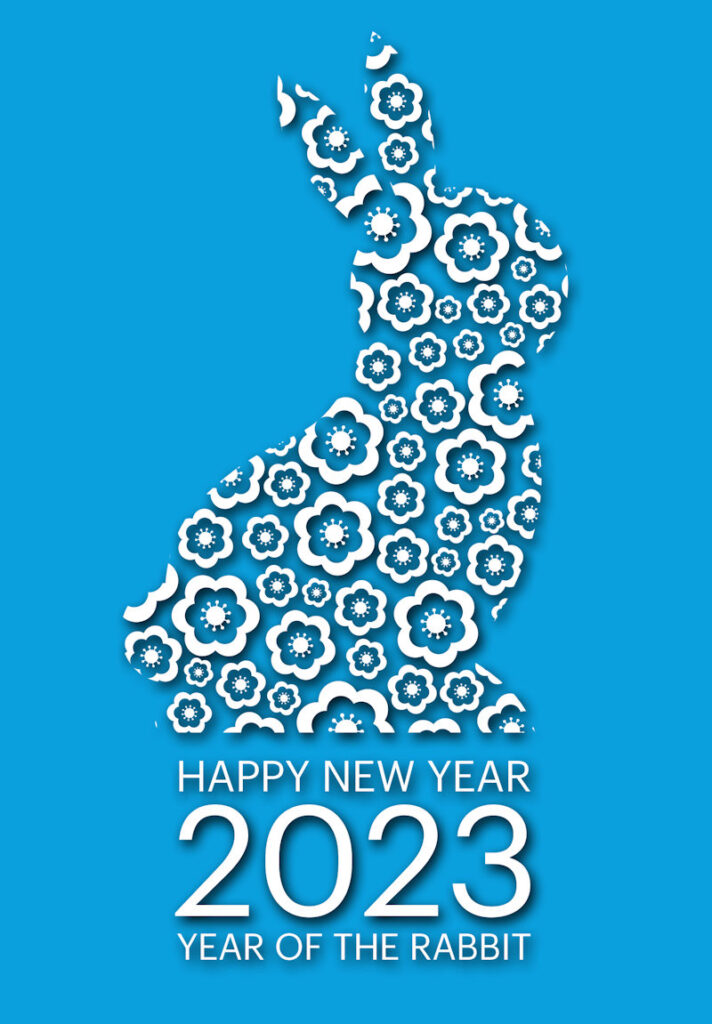 Is the Rabbit the luckiest sign in the lunar zodiac? Some say yes, without question. The next twelve months will tell the story. But maybe what looks like luck is the Rabbit's ability to think things through, to pay attention to details, to be organized, and to have clear boundaries. Rabbits are confident in their abilities—like running faster than other animals—but life has taught them not to be smug. They have a developed aesthetic and generally get along with a wide assortment of people. Networking is second nature to them. Rabbits don't shy away from decision-making, but they also listen to the advice of trusted friends and advisors.

Rabbits embrace an upbeat attitude and positivity, which helps them weather anything that comes their way. The outlook for this year is exciting and prosperous, with a few surprises along the way.

At Idea International, we always welcome, as the song goes, "a little bit of luck." But we know we can't count on luck alone. Success requires planning, attention to detail, and reaching out to the larger exhibiting community. During the past three years, staying positive and upbeat was difficult, but, like you, we believed in our industry and its future. We've learned that it is important to listen to those who have the benefit of experience before we decide on a course of action, but once we decide, we move ahead with a positive attitude and hope for the future—for all of us. Our industry allows us to create amazing experiences for people, experiences that will help our businesses thrive and that will delight the marketplace. Our work is a catalyst for a reawakening, one that might include some luck but one which will certainly reward careful planning and confidence moving forward.