Healthcare exhibiting in the U.S. garners a lot of attention in the press, but the U.S. is not the only country with a robust healthcare trade show program. According to Exhibitor Magazine's 2017 Going Global Report, the major geographic growth area in exhibitions is in the APAC region—and healthcare exhibiting is quickly becoming a major industry segment across the APAC region.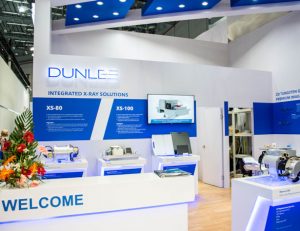 In the APAC region, as in every other part of the globe, healthcare exhibiting is challenging. Regulations vary from country to country, and inspections are rigorous. Exhibitors can't assume that what is approved for the U.S. healthcare market will be approved in Japan or China. The APAC region is also the ideal place to talk about science, even the science surrounding drugs not yet approved. The global audience that these shows attract is both a blessing and a curse: a blessing because products or at least the science have exposure to a vast market, a curse because of what can and cannot be said. For this reason, medical exhibitors coming to the APAC region for either one of the repeating shows or because a World Congress is being held in an APAC venue need to know what is okay in the country where the show is being held. Because of this, exhibitors rely on Idea International's expertise in medical exhibiting.
Here at Idea International, our healthcare work includes both pharmaceuticals and medical devices. Take, for instance, the repeating show ChinaMed in Beijing. ChinaMed is the international exhibition for a medical industry which provides a platform to showcase a wide range of products. China Med facilitates business networking, marketing, product branding, and services Educational sessions expand industry knowledge. This trade show is a perfect place to introduce the latest products and supplies to the important Chinese market.
Another important show for Idea International is Medtec China. Held in Shanghai, Medtec has been a showcase for suppliers of medical design and R & D, raw materials, accessories, processing technology and manufacturing services to China's medical device industry since 2005. Different from other medical exhibitions which focus on domestic medical equipment products and hospitals and terminal groups, Medtec China's audience is global and comes from medical device manufacturers, including decision makers, purchasing staff, R & D engineers, product engineers and quality inspectors.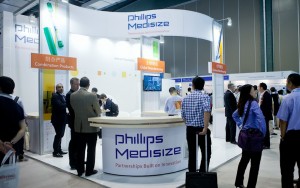 China International Medical Equipment Fair (CMEF) is also held in Shanghai. CMEF, launched in 1979, is held twice annually – spring and autumn. After over 38 years of continuous innovation and self-improvement, CMEF has become the largest fair of medical equipment, related products, and services in the Asia-Pacific region. The fair widely covers 15,000 products such as medical imaging, IVD, electronics, optics, first aid, rehabilitation nursing, medical IT and outsourcing services, and it serves the entire value chain of medical devices from the source to the end in a direct and all-around way. At each fair, almost 4,200 medical device manufacturers from over 28 countries, and about 120,000 people who are government procurement agencies, hospital buyers and dealers from over 100 countries and regions gather in CMEF for trading and exchanges; With in-depth professional development of the exhibition, CMEF has initiated conference forums and established a series of sub-brands in medical field including CMEF Imaging, CMEF IVD, and ICMD. Now CMEF has become the largest professional procurement and trade platform of the medical industry, the best corporate image release ground as well as a professional information distributing center and an academic, technical exchanging platform.
In addition to these large repeating shows, the APAC region attracts many specialty World Congresses dedicated to diseases such as hemophilia or lung cancer. Idea International has helped many exhibitors at these Congresses bring their therapies to a global market.