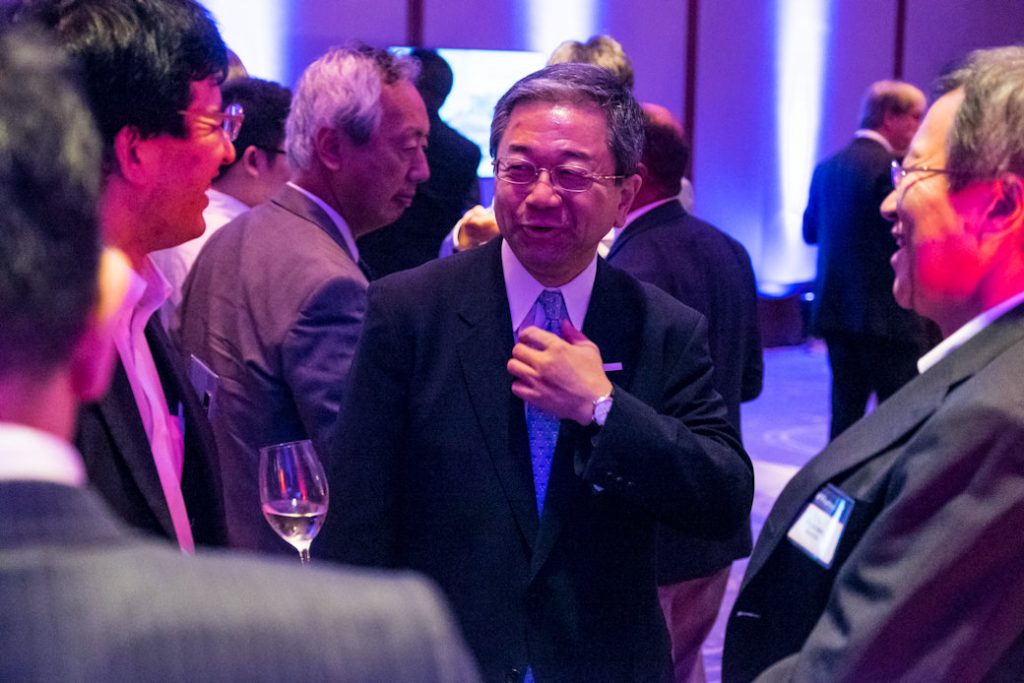 In a post on her weekly industry blog, Fridays with Joan, industry guru Joan Eisenstodt makes a good point. To paraphrase, she tells us that selling an event to a company kicks off the beginning of the entire event management process. And while salespeople get the hurrahs, the real work—and the reason a company will be hired again—rests with event management.
She wasn't talking about Japan, but business events in Japan make this piece of wisdom seem like an understatement. Planning and executing an event in Japan is not for the timid or for anyone who wants a 9 to 5 job.
What makes business event planning in Japan so demanding? And why are there relatively few companies who can deliver on their promises?
There is no such thing as last-minute in Japan
The first thing anyone planning an event should know is that a last-minute event in Japan is next to impossible. Most events are scheduled at least two years out. There is no complicated reason for this: the simple fact is that there are not that many venues in Japan for business events. Very few indoor venues can accommodate over 1,000 people, and most of the popular places are more in the 400 people or less range. For clarification, we are talking about museums, aquariums, restaurants (like the Hard Rock), clubs, and hotels.
Outdoor venues like gardens or smaller versions of big spaces—such as the Shinyokohama Youth Baseball Field, Yokohama Japan—can host more people, but generally, tent structures need to be erected. And with the tents come a host of considerations that event managers need to consider. You're wondering what they are? Let's start with flooring, plumbing, air conditioning, and landscaping. The structures must be certified to withstand the vagaries of the weather in Japan, which might mean earthquakes and typhoons. A risk assessment must be part of the event manager's toolbox. And although Japan doesn't have requirements similar to ADA in the US, wheelchair accessibility is preferred.
Details, details, details
If, as Mies van der Rohe told us, "God is in the details," then God has a permanent residence in Japan where precision is the watchword for event management. Most companies planning an event want a complete build-out including lights, walls, furniture, power, WIFI, graphics, and a project manager on site before, during, and after the event. That project manager, by the way, needs to be multilingual, depending on what the client specifies (in addition to Japanese).
The event manager needs to provide transportation of all properties, loading in and out, and of course, drawings and renderings of the entire project. The preference is for materials sourced in Japan with multi-use components.
Be in the Room Where it Happens
Speaking of before, during, and after, the event management team is expected to participate in all conferences and meetings during the planning, execution, and follow-up phase. In Japan, it truly takes a village to organize an event. There is the corporate client, the venue management team, the local bureaus that oversee construction projects, and assorted legal minds who mandate what can or can't be done.
There are stringent rules not only for each venue but for each city, and city officials are part of the planning meetings. For example, if an event manager suggests projection mapping on a building outside the event, they will not necessarily get approval for that illumination. All things considered, and based on our experience, they probably won't.
Safety is primary in Japan, and safety inspectors are strict with enforcement. An inch off the plan can mean that you move an entire wall. Although these issues are covered in the multiple meetings the team attends, human error can occur, and when it does, safety inspectors catch the mistake and make sure it is corrected.
Play by the Rules
Now a word about how the event venues operate, particularly those we mentioned earlier, such as hotels. Their internal event teams have a unique system for specifying vendors. Although event management companies have the responsibility for any number of deliverables, as we mentioned above, there are preferred vendors for these items and services. In other words, all the provisions for the event must be sourced through the venue's preferred vendors. Seriously—it is not worth trying to buck the system even though you could possibly save money by using other partners.
A real challenge in event design beyond the logistics is accommodating the cultural preferences of non-Japanese client companies. Most companies can provide their campaign assets with no problem even if some translation is required. However, the sticky part comes when a non-Japanese client asks for an "iconic" Japanese look and feel as well as "traditional" Japanese materials. Some event managers may find themselves delivering on stereotypes or repurposing every day Japanese culture for the event. Think conveyor belt sushi bars providing something other than sushi, vending machines, which are ubiquitous in Japan, or arcade games—all adapted for specific promotional purposes.
Once again, what this demonstrates is that working with a local company used to managing events despite these restrictions and minefields is not only essential but saves money, time, and headaches. Knowing how the world of business event management operates in Japan is critical if you are offering an event that your customers will remember, one that will promote loyalty, one they will talk about for years to come.
Is an event in your future? Contact us at Idea International ASAP!