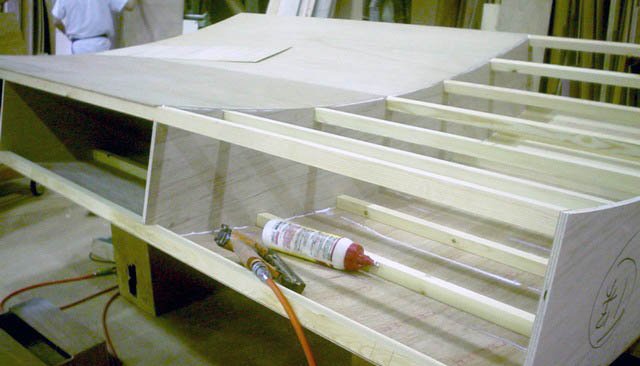 Japan is a unique country and that extends to its trade shows, especially materials used for exhibits.
When your trade show schedule takes you to Japan, you may be surprised at the different materials used for your exhibit. There are cultural and practical considerations for the choice of materials used for exhibiting in Japan, so be prepared for something out of the ordinary. Also bear in mind that sustainable practices are part of the rationale for choices of materials, and there are strict rules about recycling.
Wallpaper? Like what I would use in my house? …"Yes."
The first thing that will strike you is that exhibitions in Japan often do not use laminate for wall-coverings; laminate is heavy and requires storage, a scarce commodity in Japan. Spray finishes are extremely cost prohibitive and roll painting on site is not allowed by venues. Instead, wall paper and vinyl coverings are common treatments. Wallpaper goes up quickly and easily. Please keep in mind, that there are many, many styles, colors and patterns. Need a Hello Kitty wallpaper treatment? No problem! On the other hand, horizontal work surfaces are often laminated.
"That's not carpet… that is… felt…"
The show carpet you are used to, the western style loop or pile carpet? Not on the show floor in Japan. Instead the standard is needle punch carpet. It is a space saver, cheaply produced, and easily recyclable. Typical pile or loop carpet is extremely expensive and is used primarily for permanent or long term interiors and retail environments.
"Please remove shoes before entering…"

And raised floors? Not recommended. Stepping into a space like a booth with a raised floor can be interpreted as a cultural barrier to Japanese attendees. Most homes in Japan have a space where you take off your shoes, put on slippers and then enter. (I have never personally seen anyone doing this on a trade show floor in Japan though…) To hide wiring, many exhibition halls have maintenance pits used for water lines and other utilities. There are also several ingenious ways to hide wires under the thin felt carpet. The alternative is to go up and over through overhead truss, although as you will read below, conventional rigging is not a common practice.
"I have never seen so much truss or modular systems in my life…"

Most of the back walls supplied by organizers are modular aluminum systems. One key point about standard sizes: in Japan, the standard size is typically 2.7M (not 2.5M as in many other countries–or 2.44m – 8ft pipe & drape like you would find in North America). Modular aluminum systems and truss are very popular in Japan because they are recyclable, have a long lifespan, lightweight, take up little space and are consistent with the country's sustainable mindset.
"Rigging not allowed… but wait… I can use balloons!"
While rigging is discouraged because of earthquakes, building regulations or costs, floor supported structures that provide high identity are common. Another way to be seen across the trade show floor in Japan is by using inflatables—or even balloons! Inflatable properties are environmentally friendly, and they get noticed. You will need to refer to the show manual to make sure they are allowed.
Graphics produced in Japan are high quality. However Forex and Sintra substrates are not used very often in a trade show environment. Graphics are generally mounted to foam board type substrates or applied like wallpaper to wall surfaces. Pantone Matching System (PMS) colors are used and are understood by Japanese suppliers, so your brand will be consistent when exhibiting at a trade show in Japan.
When you exhibit at trade shows in Japan and you are aware of the material differences and why they exist, you will enjoy a comfort level that will be contagious to your attendee.