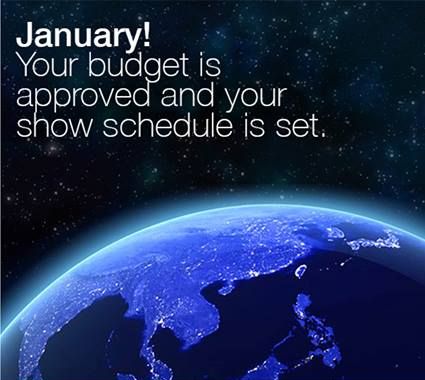 The authors of a recently published book (August 2014) Trade Show Dynamics in Emerging Markets: The Asia-Pacific Region acknowledge that the trade show business in the APAC region varies greatly from country to country. But one thing is clear: Asian exhibition centers and events are developing into hotspots of knowledge circulation and networking as they move into a global era of knowledge creation.
For you, this means when your schedule takes you to the APAC region, you need the right resources to ensure brand consistency, cost-effective execution, and show floor impact. You need a local partner who understands unparalleled service, quality production and cultural sensitivity, one who understands and embraces the importance of delivering your message clearly, no matter the language. You want your partner to be Idea International.
Want to learn more? Contact peaceofmind@idea-intl.com. Even better, let's meet face to face! The team from Idea International will be at ExhibitorLive in early March, 2015. Click here to book an appointment so we can tell you how we can help you get peace of mind, half a world away.