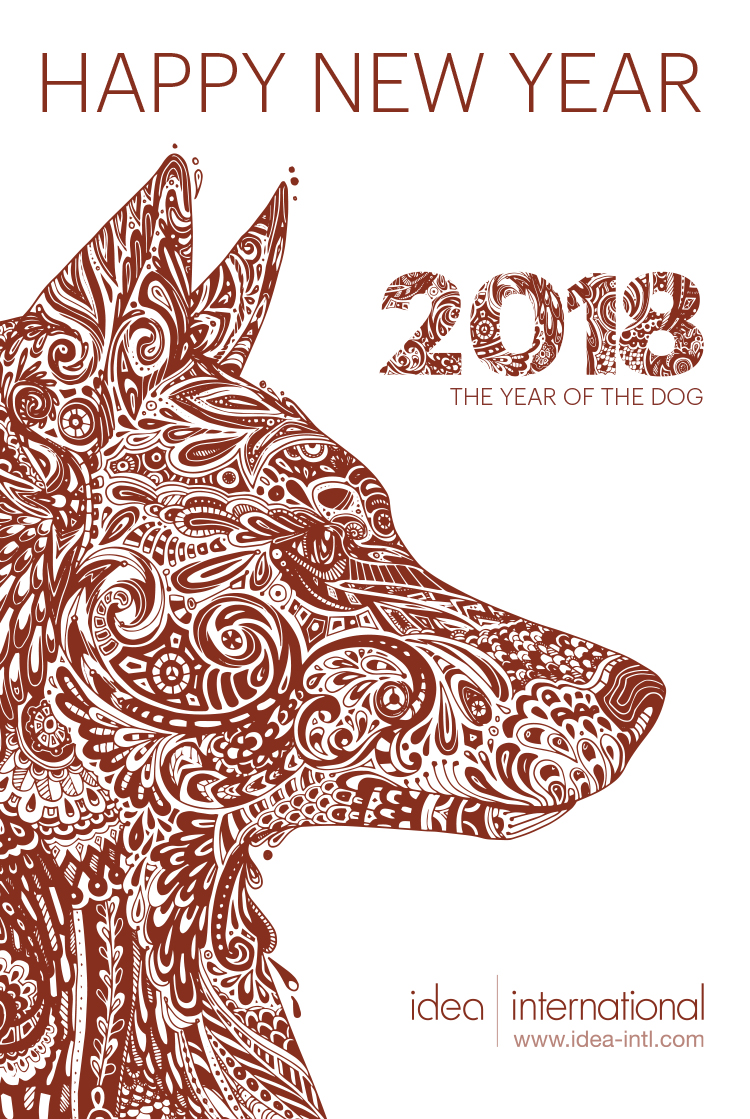 2018 – The Year of the Dog.
What can we say about dogs? Vigilant and dependable. The ultimate companion, the most trustworthy of animals. Loyal and honest, amiable and kind, cautious and prudent. With their strong sense of duty and sincerity, dogs will do everything for the people who are important to them.
At Idea International, you can depend on us to treat your projects with honesty and commitment. Every customer is important to us, and we guard your best interests, no matter where you exhibit in the APAC region. Our customers trust us to navigate for them when show schedules bring them to unfamiliar venues, cities, countries, and continents. They count on our integrity and negotiating skills to ensure their programs are not only cost-effective but memorable to their APAC markets. Just ask our repeat customers whose projects and testimonials you will find on our website.
In the Year of the Dog, we hope you will consider Idea International when your show schedule takes you to the APAC region. You can be sure we will protect your exhibit marketing investment and your brand.