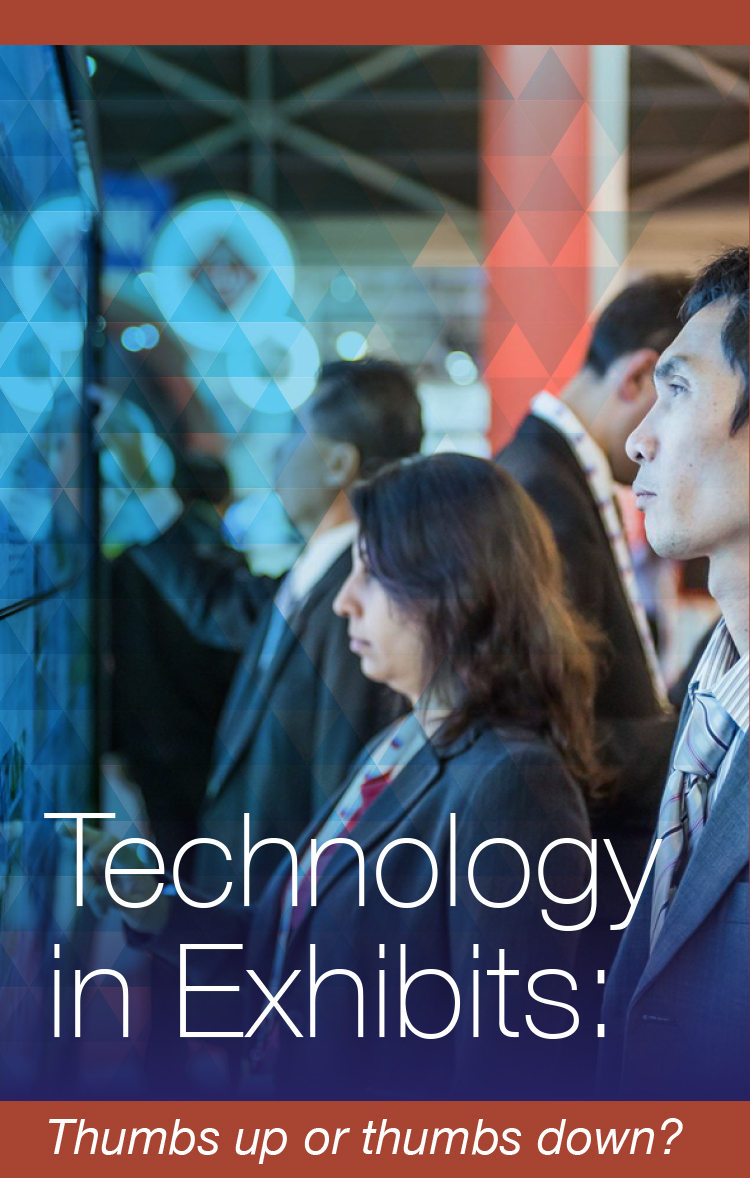 Part One of a Two Part Series – Using technology in exhibits has many advocates but also gives rise to Chicken Little-ish naysayers who prophesy the disappearance of the personal interaction. To get a professional viewpoin ton the role technology can play at trade shows, Idea International interviewed Anne Trompeter, Principal, Live Marketing, on the subject.
Idea International: There is controversy over the use of technology in face-to-face marketing. In your opinion, does technology detract from the in-person experience?
Anne Trompeter: Much depends on the design of the technology. The best technology complements and integrates with the rest of the experience. Certainly, it detracts if it hasn't been thought through or doesn't help tell the story the exhibitor wants to tell. Technology has to support whatever else is going on. It can guide the attendee experience and foster understanding of the goal of the exhibit and the exhibitor's message.
Idea International: Are attendees more inclined to embrace technology—or to seek out a person to talk to?
Anne Trompeter: That preference depends on the audience. There have been studies about personal approaches to grocery shopping that are relevant to the psychology of trade show audiences. How audiences want to experience the environment is a pivotal issue. Who are the attendees? For example, an audience of nurses likes to connect on a personal level. So do people with specific questions, ongoing issues, or a beef with the company or product. At the same time, technology has to be very friendly, inviting, and interesting as well as relevant. It needs to give attendees something they wouldn't otherwise get. The best use of technology fosters a smooth transition to engaging with a person. You don't want a booth visitor standing at a kiosk asking, "Now what should I do?"
Idea International: How should staff be trained to use technology to enhance the attendee experience?
Anne Trompeter: If an exhibitor is introducing a technology-based engagement at a trade show, the staff needs to be brought up to speed and to understand their role. They need to know the dollars spent on technology will result in a good ROI. For optimal results, introduce the staff to the technology and the exhibit design, say, four weeks in advance. Let them know the technology will enhance engagement. Sell it to them. Allow them time to get their minds wrapped around using technology so when they come to the pre-show meeting, they're ready. Show them demos. If professional facilitators will lead attendees through the experience, introduce those people to the staff and define roles: who will do what in the exhibit?
Idea International: What are some ways to use technology in an exhibit that can provide value to attendees?
Anne Trompeter: The attendees' time is limited. Their goal is to learn, and technology can help them grasp the value of the product or solution in the exhibit. Moreover, they are eager to learn in an interesting way, and technology gives them the experience they are looking for. Many attendees are really very geeky and are especially excited about cutting edge technology, like new ways to use artificial intelligence (AI) or applications of virtual reality (VR) they haven't seen before. Personalize the technology experience so it feels relevant to the attendees. For example, in healthcare, exhibitors are using technology to foster empathy between doctors and patients. And keep the experience brief!
Idea International partners with some of the best of class technology companies. We take your programs, digital media, or other technology applications and make them an integral part of your APAC region exhibit, no matter where they were developed initially. We would love to discuss possibilities with you!