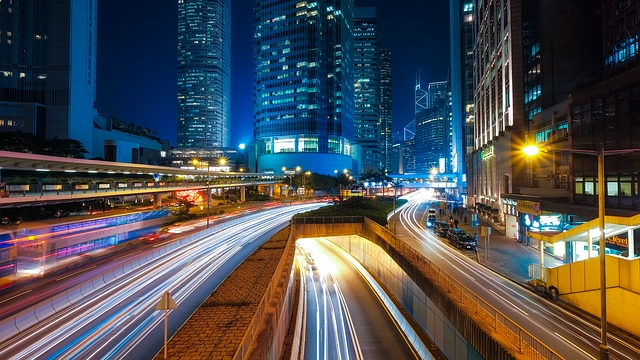 Hong Kong – a desirable site for many markets and for many reasons
Hong Kong is becoming a desirable destination for trade shows across many industries. From the Jewelry and Gem Fair and the International Lighting Fair, both in the fall, to the amazing Vinexpo Hong Kong, exhibitors from around the globe are descending on Hong Kong because of the access to so many global markets.
Although show organizers determine the primary language of the event, English is used widely in Hong Kong. A bilingual approach to both staff and collateral is always the best. And speaking of staff, if you find you need local professionals to work in your booth, determine the level of skill and product knowledge required. There are levels of competency for staffing; for example, hospitality staff cannot replace technical experts.
Most of the professionals you will meet at the trade shows speak English, but the workers in Hong Kong, such as waiters and taxi drivers, often have no English. Be able to provide instructions and addresses in Chinese to make sure things go smoothly.
Exhibiting Issues in Hong Kong

There are some issues you, as an exhibitor, should bear in mind. Your booth will be built on the mainland. However, mainland Chinese are not allowed to work in Hong Kong, and this is strictly enforced by venues in Hong Kong. The workers hired by your exhibit partner will be Hong Kong based. Do not assume you can show up and recruit a workforce—you can't. Choosing a partner who knows the rules and best practices for hiring skilled labor is critical.
The Hong Kong workers work from 9 am – 5 pm, although access to work can continue until midnight, with a 30 min lunch break and a 4pm tea break (vestiges of British rule).  Labor is generally charged on a daily rate, so, working within the hours determined by show management, it is relatively easy to control labor costs. If specialty tools for installation are needed, they should be brought into Hong Kong. For most shows—but not all–there is no such thing as a drayage charge.
Safety is a primary concern in Hong Kong. All booth drawings must be submitted to the organizer for approval since the organizer and the venue are ultimately responsible for the safety of both attendees and exhibitors. Materials often must be tested for fire-proofing, and there is no smoking in the venue.
Although Hong Kong has traditionally fostered a more formal business atmosphere, informality is creeping in, as it is in most countries in the world. The best advice for booth attire is still the business suit if for no other reason than it communicates success.
Largest Trade Shows in Hong Kong
Here are some of the largest shows currently booked in Hong Kong, but be on the alert: more shows are finding their way to this island country every day.
1: HK Jewelry and Gem Fair (Sep Show)
http://exhibitions.jewellerynetasia.com/9jg/FairInfo/FairDetails/tabid/5280/language/en-US/Default.aspx
2: Vinexpo HK
http://www.vinexpohongkong.com/en/
3: HK International Lighting Fair (Autum Edition)
http://www.hktdc.com/fair/hklightingfairae-en/HKTDC-Hong-Kong-International-Lighting-Fair-Autumn-Edition.html?utm_source=weibolife
4: HK Watch & Clock Fair
http://www.hktdc.com/fair/hkwatchfair-en/HKTDC-Hong-Kong-Watch-and-Clock-Fair.html
5: HK Optical Fair
http://www.hktdc.com/fair/hkopticalfair-en/HKTDC-Hong-Kong-Optical-Fair.html