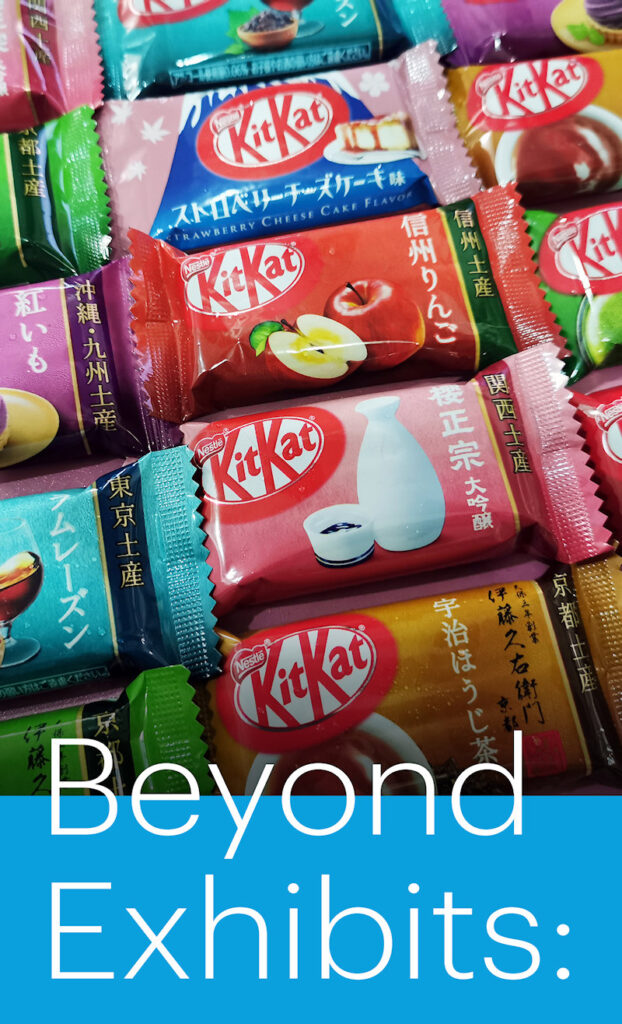 Some Insights into Japanese Culture
With the world opening up, you might find a trade show in Japan on your schedule. If you're reading this newsletter, you know there's no problem. You can contact Idea International and know that you're in good hands. If you get questions from your team or leadership about the process, you can answer their questions about Japanese trade shows by reading the latest addition to our website. Everything you need to know is there, and you might also find a few facts that make you look like a global exhibition leader.

But perhaps you want to go beyond a deep knowledge of the exhibition industry in Japan to prove to the world you are indeed an expert on the topic. For you, here are 25 facts about Japan and Japanese culture that will send you immediately to the top of the class.
While Japan is an archipelago with almost 6,852 islands, only four islands constitute most of Japan's inhabited land area. The islands Honshu, Kyushu, Shikoku, and Hokkaido account for 97% of the total area of Japan. The main cities like Tokyo, Osaka, and Kyoto are located on Honshu Island.
However, not on this list, the tiny island Ōkunoshima is known as "Rabbit Island." Approximately 1,000 rabbits call Ōkunoshima home. And since they're rabbits, the population is on the rise.
If you are invited to dinner on Christmas Day in Japan, don't expect fine dining. The traditional Christmas dinner in Japan is KFC. Truly.
And speaking of fast food, the Japanese love McDonald's, but instead of "Ronald" McDonald, they have "Donald" McDonald. Why the alter ego? When the character's name is written in Japanese, people are not confronted with English "r" sounds or "l" sounds, but native Japanese sounds and how those sounds flow together or clash
Japan has two unlucky numbers, 4 and 9. 4 is sometimes pronounced shi, which is the word for death, while 9 is sometimes pronounced ku, which has the same pronunciation as agony or torture. Like the 13th floor is often 'skipped,' on US elevators, the 4th floor is a no-go in Japan.
60% of the world's broadcast animation comes from Japan (Think anime).
In Japan, it's okay to take a nap on the job. At your desk. No questions asked.
The most popular sport in Japan is baseball–so much for the great American pastime!
There is one vending machine in Japan for every 24 (some say the number is 23) people. You can get anything from a live crab to a cat toy.
There are hired staffers who cram people on trains during rush hour.
Tokyo is the most populous city in the world, with more than 37 million residents
It's okay to slurp your noodles, no matter what your mother told you.
One-half of the world's zippers are made in Japan.
Japan has the world's second-highest life expectancy (86), and over 50,000 residents have celebrated their 100thbirthdays.
Square watermelons are grown in Japan and sold in boxes. Since storage space is limited—and not just for exhibit properties—square watermelons are conveniently stackable.
Masabumi Hosono was the only Japanese passenger on the Titanic. He survived but was considered a coward in his own country. A writer at the time suggested Hosono dressed as a woman to get on one of the lifeboats. As a result, he lost his job and was condemned as a coward by the Japanese press.
Restaurants in Japan display fake plastic food—occasionally animated fake food–to show customers what the restaurant serves. There is a street, Kappabashi, unofficially known as "kitchen town," where restaurants can buy their fake food displays. One of the biggest shops in the area is Tokyo Biken.
There have been more than 300 limited-edition seasonal and regional flavors of Kit Kat bars produced in Japan since 2000, most of them not available anywhere else.
The most popular flavors of potato chips are Nori Shio (Seaweed & Salt); Jagariko (Baked Potato & Butter); Wasabeef (Beef & Wasabi); Pizza; and Ume (Pickled Plum)
And one more idea for your snack attack: ice cream! If you're craving ice cream, you might want to explore some of the flavors available in Japan—like horse meat, chicken wing, squid, or snake.
Japan imports approximately 85% of Jamaica's annual coffee production. Although known as a tea-centric nation, the average Japanese adult drinks more than 10 cups of coffee a week. Blue Mountain Coffee from Jamaica is sought after by avid coffee drinkers in Japan willing to pay premium prices.
Without going into detail, Japan has the most advanced toilets in the world. The pandemic raised awareness of Japanese toilet features.
If you're in Japan and feeling lonely or homesick, there are business services that provide rental cuddles. Cuddle cafes are common in Tokyo. Customers can hire a cuddle buddy and choose from a menu of services, from a 20-minute cuddle to a whole night's sleep with a professional cuddler.
The Japanese have more pets than children.
Japan is the world's predominant robot manufacturing country (47% of the global robot production), where even robots assemble robots. There are 363 robots for every 10,000 employees.
Want to know more about Japan? We're here to help and to make sure your trade show program expands to our amazing country. Contact us now so we can plan to work together.