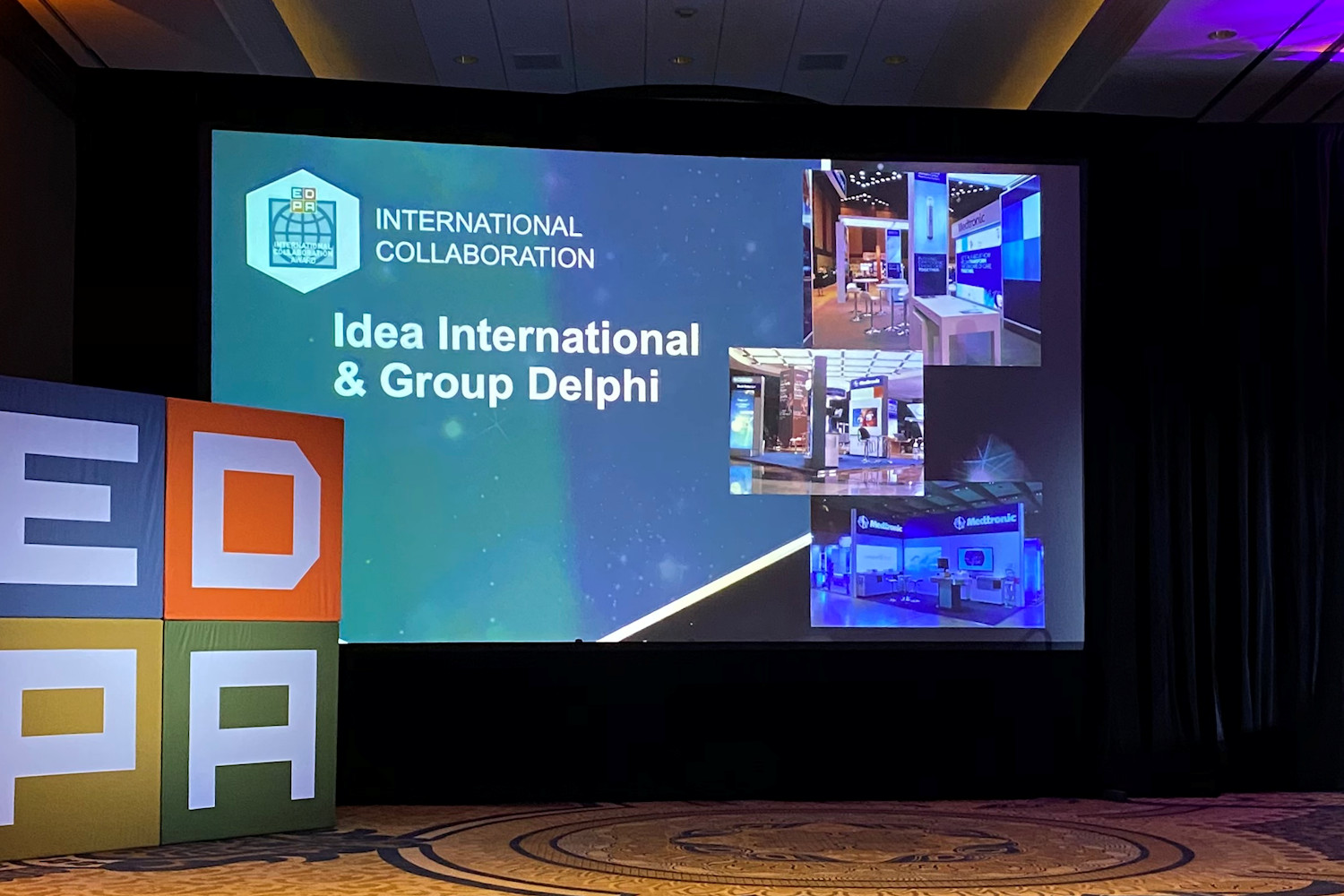 The Experiential Designers and Producers Association (EDPA) recognized the 15-year collaboration between Idea International and Group Delphi in bringing Medtronic to trade shows throughout the APAC region.
This is not a single collaboration but one that stretches over 15 years and takes place all over the APAC region. The partnership between Idea International and Group Delphi has helped Medtronic establish and retain its influence in this critical region. 
The target audience for the medical device company varies by specialty. The global healthcare professionals (HCPs) who attend these medical meetings are interested in the medical device and equipment that serves their particular therapeutic area. Medtronic is a global giant, and the collaborative solutions implemented include brand recognition no matter where the meeting is held–and no matter what the solution offered.
The important factors here are paying attention to the unique environment–cultural, geographic, political–in each location and creating a smooth path for Medtronic to showcase its products. In some cases, this involves working with local offices–in most cases, Idea and Group Delphi interact closely to come up with the solution that best fits the meeting and therapeutic area. The personal partnership between Christopher Dorn (Idea) and Kyle Wood and Justin Hirsch (Group Delphi) blended with the client input from Global Director Sue Huff has kept this program running smoothly for well over a decade.