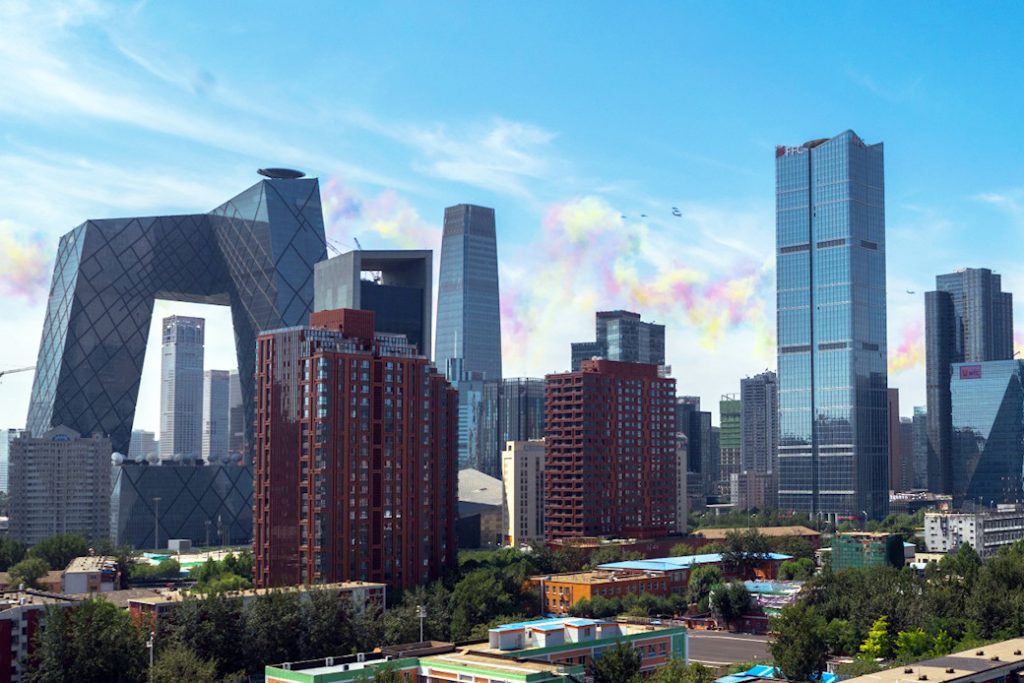 When you are exhibiting in Beijing, remember you are in a city with a population of more than 22 million people and a history that goes back three millennia. Yet Beijing, China's capital, is equally famous for its modern architecture as well as for its seven UNESCO World Heritage Sites—the Forbidden City, Temple of Heaven, Summer Palace, Ming Tombs, Zhoukoudian, and parts of the Great Wall and the Grand Canal.
There could be volumes written about Beijing, but for purposes of exhibitions, let's stick with what is most important.
Beijing City Zones
In 2006, the city government identified six high-end economic output zones around Beijing as the primary engines for local economic growth. The six zones are:
Zhongguancun, China's silicon village in the Haidian District northwest of the city, is home to both established and start-up tech companies. As of the second quarter of 2014, of the 9,895 companies registered in one of the six zones, 6,150 were based in Zhongguancun.
Beijing Financial Street, in Xicheng District on the west side of the city between Fuxingmen and Fuchengmen, is lined with headquarters of large state banks and insurance companies. The country's financial regulatory agencies, including the central bank, bank regulator, securities regulator, and foreign exchange authority, are in the neighborhood.
Beijing Central Business District (CBD), is located to the east of downtown, near the embassies along the eastern Third Ring Road between Jianguomenwai and Chaoyangmenwai. The CBD is home to most of the city's skyscraper office buildings. Most of the city's foreign companies and professional service firms are based in the CBD.
Beijing Economic and Technological Development Area, better known as Yizhuang, is an industrial park the straddles the southern Fifth Ring Road in Daxing District. It has attracted pharmaceutical, information technology, and materials engineering companies.[127]
Beijing Airport Economic Zone was created in 1993 and surrounds the Beijing Capital International Airport in Shunyi District northwest of the city. In addition to logistics, airline services, and trading firms, this zone is also home to Beijing's automobile assembly plants.
Beijing Olympic Center Zone surrounds the Olympic Green due north of downtown and is developing into an entertainment, sports, tourism, and business convention center.
Also, Shijingshan, on the western outskirts of the city, is a traditional heavy industrial base for steel-making. Chemical plants are concentrated in the far eastern suburbs.
Beijing's exhibition centers have a particular affinity with their respective zones.
​Beijing Exhibition Center (BEC)
Built in 1954, Beijing Exhibition Center (BEC) was the first exhibition venue in Beijing. Historical as well as functional, the BEC features inscriptions of late Chairman Mao Zedong and is the mainstay of the Capital Tourism Group. As the first ISO-9001-certified in the exhibition sector of the city, the BEC hosts global exhibitions. The BEC had a significant facelift in 2000, and now meets the technical and safety demands of the 21st century.
Beijing Exhibition Center is situated at Xizhimenwai Avenue, Xicheng District, in the heart of Beijing's business center (CBD above). It borders Zhongguancun Science Park in the north and Financial Street and the seats of many state-level authorities in the south. It is accessible by subway and light rail from points throughout the city.
The BEC has 12 large exhibition halls, with 22,000 sqm of indoor exhibition space, 10,000 sqm of outdoor exhibition space, and 15,000 sqm for parking. Its auxiliary facilities include theatres, auditoriums, multi-function halls, conference rooms, VIP suites, room, and catering outlets. Major hotels are within walking distance of the BEC.
China International Exhibition Center (CIEC)
Built in 1986, the China International Exhibition Center (Jing 'an Zhuang Hall) is the earliest state-level exhibition hall approved by the State Council. It ranks first among the top ten buildings in Beijing in the 1980s and has spurred the development of China's modern exhibition industry.
The CIEC consists of two convention halls; the Jing'anzhuang Center is located in the downtown district of Chaoyang,  while the newer Tianzhu Center, completed in 2015, is located in Shunyi District, close to Beijing Capital International Airport. Technical exchanges, trade exchanges, and the evolution of the socialist market economic system have all played a positive and significant role.
 
The CEIC has fourteen exhibition halls with an indoor area of 60,000 sqm and an outdoor area of 7,000 sqm. More than 100 small and medium-sized exhibitions are held from time to time, with an exhibition area of more than 1 million square meters. 
China International Exhibition Center Jing'an Zhuang is in the Center of North Third Ring Road, Chaoyang District, Beijing, and has much to recommend in addition to its popular location. Subway, bus, and rail provide easy access. An important exhibition platform for promoting domestic and international economic activities, the China International Exhibition Center is also an ideal venue for annual meetings, conferences, and other corporate events.
Beijing International Convention Center (BICC)
Beijing International Convention Center (BICC) is in No.8 Beichendong Road Chaoyang District, within the Olympic or Asian Games Village. The main building faces the Huibin House on the north, the National Olympic Sports Center on the south, Dongpei House and Youlian House on the east, and Beichendong Road on the west. The BICC is 9 km from Tian'anmen Square, and 11 km from the Beijing Railway Station.
BICC has a floor space of 77,000 sqm consisting of the Conference Building, the Chenxin House, the Chenyun House, and the East Annex to the Conference Building. BICC is specifically designed for conferences and exhibitions, with 50 conference halls and meeting rooms with the capacity from 10 up to 2500 people. Exhibition halls can accommodate as many as 300 international standard exhibition booths and dozens of offices.
The Conference Building also has a business center, an audiovisual studio, a post office, an information counter, a spacious registration hall, as well as public and VIP lounges and bars located on each floor. The halls are equipped with an international-advanced simultaneous interpretation system, first-rate acoustic apparatus, a live TV relay system, inside and outside communication system, and a video conference system.
Exhibiting in Beijing
The six zones in Beijing are an indication of the diversity of the markets. Don't assume anything. For one thing, Beijing has a robust technology infrastructure, but that doesn't replace the cultural bias toward building personal and in-person relationships. Remember that the Chinese, in general, are very concerned about saving face and avoid any sort of confrontation or negative conversation. China's business climate is very entrepreneurial, and business is conducted collectively and hierarchically with a view to a long-term relationship when exhibiting in China.
When exhibiting in Beijing, remember that the government controls the media, including—and especially—social media. The promotional tactics you might use in other parts of the world are not necessarily allowed in Beijing. On the other hand, China has its own social media platforms. For example, WeChat replaces WhatsApp. Ask your exhibit partner to help you select the best social media sites for your promotions. And by the way, if you want to access your own social media accounts while you're in China, get a good VPN.
In China, it's essential to understand the markets and take geography into account. Remember, Beijing is the capital city, and politics plays a prominent role. When you are crafting media messages, make every attempt to align your messages with government initiatives. There are many more regulations than in other areas since you are at the heart of Chinese politics. You will find that you have much more paperwork.
Things to remember when exhibiting in Beijing
Measurements are in meters, not feet
Permits are required for most shows. Make sure you have all your forms filled and submitted on time.
Check with the show organizers about whether rigging is allowed. In general, rigging is not permitted.
If your exhibit needs to be floor supported, find out early.
Beijing, workers' hours are 9 to 5. If you know you need to work later, put in a request and learn what the additional costs are.
When you are selecting a partner in China, due diligence is a must. Quality can vary widely. Ask to see photos of recent work and agree on mutual expectations.
Unions are not required. Work with a trusted partner to ensure that you have skilled labor working in your exhibit.
Turnkey service is the norm in China. The flat project rate covers engineering, fabrication, set-up, and tear-down
Beijing exhibits are still predominantly build-and-burn, although recycling components is becoming more popular, as are reusable aluminum extrusions. Expect disposal fees for build-and-burn exhibits.
Shaking hands is typical and expected.
The Chinese welcome friendly conversation before talking business. People want to get to know you—they want to see you with your guard down.
While materials must be fireproof, fire certificates, for the most part, are not required. Fabric is still not popular. If you are using polyester-based materials or anything, including structures, that could be flammable—for instance, ceiling materials—you will probably not be allowed to use them. Check your show manual, so you are not looking for a last-minute solution.
Your vendor will help you with the VAT. Depending on the show, part of the VAT may be refundable.
Exhibit halls use 220-240 voltage. Order electrical in advance. Power sources may vary from venue to venue. Two or three-prong power plugs are normal.
Often you will be required to have the distribution (power) box visible in case power needs to be shut down. Check the manual.
Beijing is one of the few cities in Asia that charges electrical per connection. You pay per outlet—drives up the cost.
Determine how you will capture leads. Lead scanning equipment is not generally on offer. Consider using a lead collection app for your phone.
Hire an interpreter! Even better, hire an interpreter who understands the business of the exhibition. In Beijing, look for someone who can help you navigate the rules and customs and who has government knowledge and support. Your partner can help.
China is culturally split between the north and the south, and the differences are very nuanced. Values differ, and people from different parts of the country don't even speak the same language. Ensure that you are using local partners.
China is a cash-based society, although online apps are making inroads. Check to see whether your credit card works and let your credit card company know that you're traveling to China.
Gift-exchange at the beginning of a business meeting or dinner is normal. Present your gifts discreetly with two hands. It's acceptable to have your company logo on the gift.
Always address the senior person first, and present business cards with both hands. Do NOT stuff it in your pocket.
When it comes to attire, China is becoming somewhat more Westernized but err on the formal side.