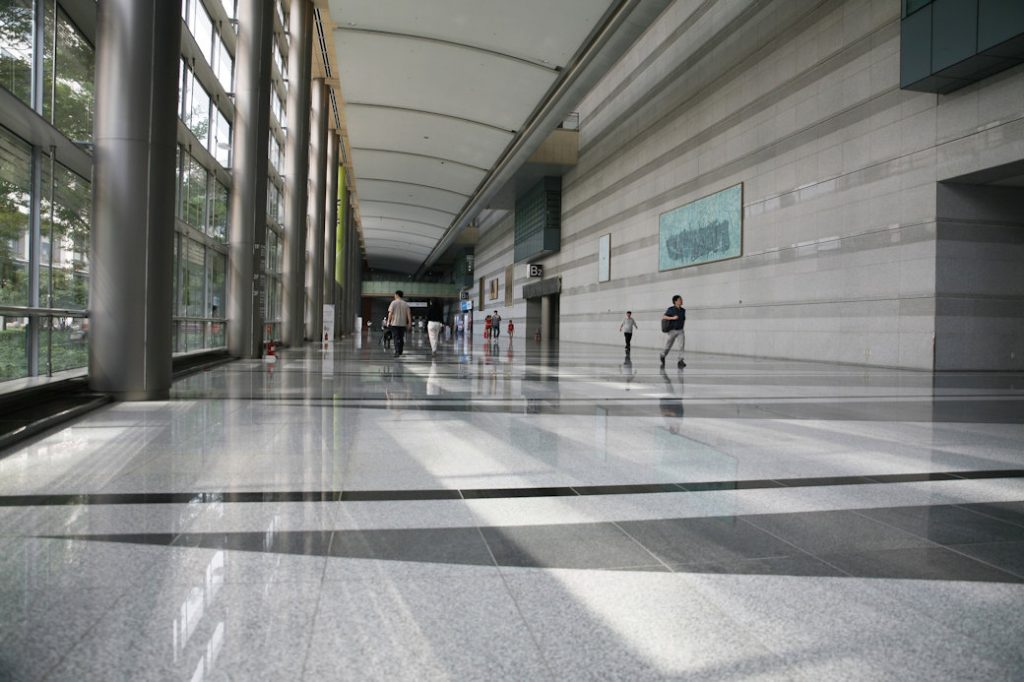 Korea is a mystery for many westerners. South Korea, once one of the poorest nations, turned into 12th largest economy in just 60 years, becoming a hub for innovation and home to technology giants such as Samsung, Hyundai, LG, POSCO. Education is highly valued, and generations respect each other. Sound interesting?
 In a nutshell, here are some facts that you probably didn't know and just might whet your appetite.
There is an excellent variety of Korean food, and the quality is exceptionally high. Whether kimchi or Korean barbecue, you will find the food irresistible.
Spring and fall are mesmerizing in Korea. Those are the best seasons to visit Korea because the weather lets you enjoy the beauty of nature to the fullest.
If you are a native English speaker, want to travel, and earn money along the way, consider teaching English in Korea. Salaries are decent, and there are plenty of opportunities to save or spend in style.
Korean people have some great cultural traits. They are very friendly to foreigners and always willing to help. Although many of them who live outside of Seoul are unlikely to speak English, if you ask for directions, they will take you by the hand and lead you to your destination.
Koreans are hardworking.
Online shopping: this service was perfected in South Korea. 
Internet is fast, reliable, and everywhere. 
Water quality in Korea is excellent. Dispensers are everywhere. You'll find clean drinking water in cafes, restaurants, or public facilities.
Koreans serve you free side dishes with free refills in restaurants. They call it the Service. It's a cultural thing.
Koreans love foreigners. Seoul has random tourism experts who walk up and down major attractions looking for signs of lost tourists. If you look lost, they will help.
Korea has a world-famous café culture.
There are timers almost on each bus stop, and the buses run with high precision. Buses, trains, planes—all public transportation runs every 5-10 minutes regularly.
Do we have your interest? Currently, Korea is experiencing a pop culture explosion with K-Pop music and break-dancing existing side by side with centuries-old Buddhist practices. The country is a mix of modern cities, quiet villages, long-held customs, futuristic trends, cafes, and traditional tea shops.
In the middle of all this diversity, Korea is emerging as a preferred site for meetings with venues that can accommodate crowds of all sizes. 
The newest convention center is opening in the Gyeonggi Province, the Suwon Convention Center. The Songdo Convensia in Incheon is another complex offering five floors of meeting and event spaces equipped with state-of-the-art technology—this was the first Asian convention center to receive a LEED certification.
The Coex Convention & Exhibition Center KITA runs the World Trade Center Seoul (WTCS) known as COEX, which includes two larger office complexes, the Trade Tower and ASEM Tower. The COEX Convention & Exhibition Center is a subsidiary of the WTCS
Then there is the Busan Exhibition & Convention Center (BEXCO), a multi-purpose international conference and exhibition facility with a total floor space of 29,317 square meters and a 4,002-seat auditorium. The exterior of the building resembles a sailboat cutting through the waves. There are two buildings connected by a pedestrian overpass, and together they constitute the second-largest exhibition facility in the country after the KINTEX in Gyeonggi Province.
EXCO in Daegu South Korea is the first regional exhibition and convention center in Korea, launched to host the local exhibition and convention industry. By 2020, EXCO will expand to 30,00 square meters of exhibition space on the first floor. 
And of course, there is the Korea International Exhibition Center, commonly known as KINTEX. As the country's largest exhibition center, KINTEX hosts both regional trade fairs as well as international conventions and exhibitions. The indoor exhibition area includes two centers: one that is 53,541 sq. Meeters, the other 54,508. There are also two outdoor exhibition areas and an event hall with seating capacity for 6,000 people. In addition to the grand ballroom, there are also 28 meeting rooms.
Obviously, Korea is more than capable of hosting meetings and events of any size. What are some of the things that you should know about exhibiting in Korea?
You should expect to pay a value-added tax (VAT – 10%) although if you work with Korean suppliers, you may be exempt.
ATA carnets can be used on imported items to avoid some taxes and fees.
Adaptors and transformers are difficult to purchase on site at a reasonable cost. Be prepared to spend money.
As an exhibitor, you are responsible for disposing of build-and-burn exhibits; you will be charged a flat disposal fee. Your exhibit partner should handle this.
You are also responsible for supplying trash bins for installation and dismantle and for arranging daily trash pick-up (if your exhibit partner does not provide this service).
You might want to buy a disposable phone at the airport.  We suggest a SIM card or WIFI equipped phone.
Airfreight takes approximately five days to arrive from the U.S. Ocean freight can take up to one month or more.
Use the official freight forwarder.
Allow at least two weeks for customs clearance. Be thorough and precise to avoid delays.
Strikes by trucking companies or port workers can cause delays.
Do not try to bring anything pornographic or any type of real or fake weapon into Korea.
Bank wire transfers are the best form of payment.
Show contractors might accept credit cards, but smaller, local vendors prefer cash or wire transfer.
Seoul traffic is terrible; use public transportation.
Rather than stay at a hotel, rent a condo, called a service apartment.
Do not discuss North Korea.
Hospitality is common in large exhibits, while small exhibitors usually offer beverages and candy.
You need to make your own arrangements for catering or ask your exhibit partner.  Catering service is usually not provided by the venue.
Korean beverages include plum juice, sweet rice water (sikhye), and cinnamon/ginger tea (sujeongwa). These are served along with coffee, tea, and soft drinks. Occasionally beer and wine are served on the trade show floor. 
Ask before taking a seat; in Korea, there is often a seating protocol. And don't point your chopsticks or skewer your food with them
English is the common business language, but to be on the safe side, hire an interpreter to work in your booth.
Signs, literature, and business cards should be printed in both
English and Korean.
Conservative business suits are standard on the show floor for both men and women.
You will be asked to choose from an approved list of possibly hundreds of service providers. Use a local partner to vet them or ask the providers for references from Western clients.
Make sure your supervisor is bilingual.
Wallpaper is used on the walls and lacquer finishes on custom furniture. Carpet is very thin. Don't expect U.S. style padding.
Depending on the exhibit, carpet is often installed after the exhibit is set up.
Rigging is possible at some venues, but it is a relatively recent concept.  KINTEX usually allows it but not COEX
Straight time labor usually costs about half of similar charges in the U.S., although fees can quadruple for after-hours work. Drayage charges are not common. 
There are generally three work periods: 9 am-5pm; 5 pm – 10 pm, and 10 pm-6 am. There are different rates for each period.
Certified electricians perform electrical work.
Graphics are installed by graphics installers.
Bow slightly before offering to shake hands. The most senior person offers the handshake, and some Korean women might not shake hands. Korean men learn in the military not to shake hands strongly when shaking hands with their superiors. If Korean men do not have a strong hand shake, it doesn't mean that they lack confidence or are not welcoming. It's the way they are supposed to behave most of the time in Korea.
Handle a business card with two hands, study it, and then place it in a case or folder. Never simply stuff it in your pocket.
Koreans like to establish a personal connection.  Koreans don't separate work from their personal lives. It's a type of peer pressure in Korean society, and client-vendor relationships fall into that pattern.
Try to avoid saying 'no'—and phrase your questions in such a way that they elicit answers other than yes or no. Never turn down an invitation to a meal because it is in that social setting that your business relationships will be built. Korean people ask, 'Did you have lunch or dinner?' and it's their way of saying 'Hello.' Sometimes they will say, 'Let's have lunch or dinner sometime,' and 70% of the time, they will never bring it up again.
Koreans are very status conscious and expect to deal with business contacts of similar rank.
Korea is home to many global brands, so the exhibiting culture is somewhat sophisticated.
Korea is growing in popularity for international congresses because of its culture, its facilities, and most of all, the attitude of the population.