The World Conference on Lung Cancer (WCLC) returns to the APAC region in September 2023. In 2017, the WCLC was in Yokohama, but in 2023, WCLC will be held in Singapore at the Suntec Singapore Convention & Exhibition Centre. The meeting was last in Asia in Yokohama in 2017.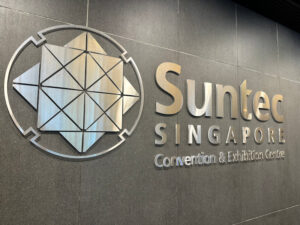 In 2017 Idea international provided stands for four major pharmaceutical companies in the lung cancer therapeutic area. Idea International has decades of experience working in Singapore, but in addition, we also are exceptionally knowledgeable about the WCLC. We understand legal and regulatory mandates, and when asked, we can work with corporate compliance officers. We understand the needs, expectations, and requirements of pharmaceutical and medical equipment companies, and this knowledge is invaluable when exhibiting in the global environment. Moreover, we can facilitate meetings for key opinion leaders (KOLs) which can be an important adjunct to the congress.
WCLC is the only global network dedicated solely to the study of lung cancer and other thoracic malignancies, featuring updates on immunotherapy, combination therapies, disparities, clinical trials, and other diseases associated with lung cancer.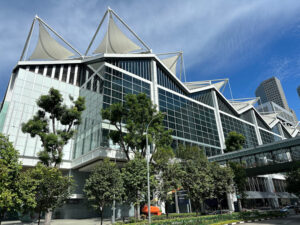 Attendees at this conference are physicians, nurses, other clinicians, researchers, and scientists as well as patients and advocates in the lung cancer field and those interested in any aspect of thoracic oncology which features an exchange of research on a global level.
The World Conference on Lung Cancer offers exciting and ground-breaking education with wide-ranging and multidisciplinary content. Traditional abstract presentations and lectures by world renowned speakers will be supplemented by workshops, interactive sessions, and session focused on subspecialties like nurses, patients, and advocates. The World Conference on Lung Cancer is an excellent opportunity for initiating or strengthening ongoing co-operations and knowledge. The content provided during this Conference will benefit lung cancer patients around the globe.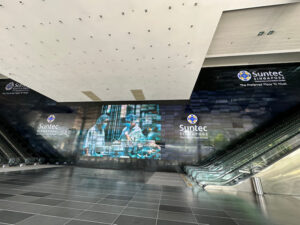 Exhibiting at this important conference is almost mandatory for companies with products in this therapeutic area. But navigating the exhibiting environment in Singapore as well as some of the cultural nuances is not something you want to leave in the hands of those who don't have our level of experience. Along with its proven track record of successful exhibitions, an advanced telecommunications network, a wide selection of convention and exhibition venues, and aggressive support from the public sector, Singapore looks set to fulfill its role as an international exhibition city. Plus, its robust economic growth has seen Singapore's business travel and meetings, incentive travel, conventions, and exhibitions (MICE) industry continuing to thrive.
Singapore continues to establish thought-leadership through new compelling content in first-in-Asia events hosting major world congresses and meetings. Singapore is one of the most "Western" of Asian cities Singapore has three official languages—Malay, Mandarin, and Tamil. However, because of the historical British influence, English is the language of business and is widely spoken.
Contact Idea International now; it's time to make plans to exhibit at WCLC in September.